Why Are the Dutch So Tall?
While obesity has tripled in many Western European countries since the 1980s, the Dutch keep growing upwards. The average height is now 6 feet 1 inch for Dutch men and 5 feet 7 inches for Dutch women. So why are the Dutch so tall? Theories abound. An often-heard argument is the Dutch lo
ve of dairy and their protein-rich diet, but there are also serious studies that look at height differences, and the Dutch pop up time and again in many of them.
Factors Influencing Height
The study of human stature is called auxology. It is a relatively new area, but one that has already thrown up some interesting results. There is a widely accepted evolutionary idea that each generation is fitter and taller than the last. This appears not to be the case at all. In Northern Europe, human height reached a maximum around 800 A.D., but then dropped to a minimum in the 17th century before climbing back up again.
Two main factors seem to have caused this dip. The first was the growth of cities: the more people were clustered together, the less food there was to go round and the faster diseases spread; the second was the drop in global temperatures, during what is known as the Little Ice Age. Findings such as these have made it clear that human height is not just link
ed to genetics or diet, but is much more sensitive to a range of influences than was previously thought.
Spreading the Wealth
The most convincing argument for why the Dutch have grown so tall so recently was put forward by J.W. Drukker, a professor of economic history at the University of Groningen. His studies revealed that the Dutch growth spurt of the mid-19th century coincided with the establishment of the first liberal democracy. Before this time, Holland had grown rich off its colonies but the wealth had stayed in the hands of the elite. After this time, the wealth began to trickle down to all levels of society, the average income went up and so did the height.
Since then, the gap between the rich and poor in Holland has remained relatively narrow, and the country now has some of the best pre- and postnatal care in the world. This is in direct contr
ast to America, for example, where the population, once more than 3 inches taller than the average Dutchman, has not increased in height for 25 years.
Protecting Tall Dutch Interests
There are now a enough Dutch people who are taller than the average height to warrant the founding of Klub Lange Mensen (Tall Person's Club) to protect their interests. In order to become a member, men have to be taller than 6 feet 3 inches and women 5 feet 11 inches.
Cor de Graaf, Acting Secretary of KLM, is 6 feet 8 inches and well acquainted with the practical annoyances of being tall. "I've never experienced discrimination, but I was often teased at school because I was always a head taller than everyone else. KLM raises awareness about the problems exceptionally tall people face, and campaigns on their behalf for thing such as bicycles with larger frames and beds and mattresses l
onger than two meters [6 feet 6 inches]," he says.
So will the Dutch just keep on growing? While some have argued that the Dutch could grow another 4 inches, others state that an average of 6 feet 2 inches tall for men and 5 feet 8 inches for women is the theoretical ideal for an optimum standard of living. In the meantime, the Dutch can continue to reap the benefits of excellent healthcare, a decent diet and always being able to see at concerts.
Hollywood Celebrity: Best of 2010
The year 2010 is coming to an end. As a result, a wide range of voted list of "Most Beautiful Face on Earth", "Best Dressed Celebrity", "Hottest Rebound Romance: Kate Winslet and Louis Dowler" has been released. On today's review, the "Best of 2010" will be demonstrated as follows.
Hottest Rebound Romance: Kate Winslet and Louis Dowler
Just four months after splitting up with Sam Mendes, "Titanic" star gets in new romance with British model Louis Dowler. Exactly four monthes later, Kate Winslet called it quits. According a source, "Louis was just the tonic Kate needed after her painful split from Sam and they had a wonderful time". Right now, Kate Winslet puts priorities to her career and children. Anyway, the short and sweet time still turns out to be the most sizzling hot topic.
Kate Winslet and Louis Dowler attend photo exhibition at the Thyssen-Bornemisza Museum
Most Wanted Star 2010: Sandra Bullock
Being a mother, winning Oscar, filing with heart-breaking divorce with resilience and grace, Sandra Bullock is voted the most wanted star in 2010. The A -list actress will returns in "Kiss and Tango" in 2011.
Sandra Bullock is voted to be the most wanted star in 2010
Most Jaw-Dropping Body Makeover: Kelly Osbourne
Kelly Osbourne features an amazing body makeover in 2010. Kelly Osbourne once admitted that she "hated herself" in a bikini for the very first time. Then, she got into a dramatic change in her lifestyle and reportedly to lose over 40lbs.
On revealing her healthy regime, she said, "I used to eat chips, cookies and drink soda all day"
Newlyweds Most Likely to Make It to 2020: Carrie Underwood and Mike Fisher
It is believed that country queen Carrie Underwood and hockey star Mike Fisher can carry their marriage to the distance. The couple first met each other at the concert and was introduced by a mutual friend in 2008. Right after the wedding, Carrie Underwood talked "perfection" to the whole press, she also emphasized, "Not that I have a husband to have one with yet, but someday I\'d like a family"
The couple tied the knot in June 2010
Most Shocking Breakup: Courteney Cox and David Arquette
Courteney Cox and David Arquette acknowledge their split up after 11-year marriage. They met each other when filming "Scream" in San Francisco 1996 and they already have 6-year-old daughter, Coco. The couple revealed the reason for breakup is "to better understand ourselves and the qualities we need in a partner and for our marriage".
Courteney Cox and David Arquette announced their split up, which mostly shocked everybody
Biggest Hearted Star: Sandra Bullock
2010 is an up and down year for Sandra Bullock. Putting aside all highs and lows to solve, Sandra Bullock takes part in lots of charity work, which makes the actress voted to be the biggest hearted star.
Sandra Bullock smiled as she helped school nurse cutting ribbon for a new health clinic five years after Hurricane Katrina.
Awesome Celebrity Memoir Cover: Jenny McCarthy
Playboy model Jenny McCarthy has released her seventh book of "Love, Lust and Faking it: The Naked Truth about Sex, Lies, and True Romance" which immediately makes her top the list.
The book will be the best-selling book just if readers look on the cover alone.
Related links:
Highest-Paid Celebrities in Hollywood 2010
Most Controversial Films in History
Most Stylist Pregnant Celebrities
http://leisure.ezinemark.com/hollywood-celebrity-best-of-2010-7736844a70a7.html
I'm a Bridesmaid!! Now what?!
A few things you should know:
1. Being a bridesmaid is a big expense. You have to remember that this is your friend's day so please do not expect them to cut corners. If you cannot financially afford this responsibility then it would be in your best interest to politely decline the offer. It is also probably important to the Bride that you show up for every wedding event leading up to the big day so if you know your availability will be tight then just make sure that you communicate this with the Bride so there are no hurt feelings later on. Many of us have busy schedules and we are all understanding of that.
serving glassware
2. Although it is typical for the Maid of Honor to throw the Bridal Shower remember that as a member of the wedding party you should chip in. Whether it be helping with planning, finances, or setting up you should make yourself available. What you help out with will obviously be determined by your location and schedule. If you are out of town, offer to send a check.
old fashioned tumbler
3. Understand that this is the Bride's big day and she will have the final word BUT don't be afraid to voice your opinion about dress styles, colors, etc. There is a kind way to go about this and after all, you are close enough friends to be her bridesmaid; you shouldn't have a problem being open with one another. My suggestion is to offer to help pick out a dress. I usually go online and send the bride to be a list of dresses that are nice for the season, bridal party body types, and that fit in with the Bride's personal style. This also helps the Bride out tremendously!
4. Bachelorette Parties aren't just a night out on the town anymore. Be prepared to take a trip to another town or possibly another state. Each member of the Bridal party should chip in on the Bride's travel expenses, even if they aren't able to attend. One tip for Bachelorette parties: DON'T invite too many girls. This equals TOO many opinions and too much clashing. A smaller group makes for a much more drama-free trip. I have been to Orlando a couple times, Tampa, South Beach Miami, and next month I will set sail on a 4 day Bachelorette Cruise. All experiences have been so worth the cost and are still talked about to this day!
martini vases
5. To get a wedding gift or not to get a wedding gift?? Well that is up to you. I will say, however, that it is not the standard to give a wedding gift when you are a bridesmaid. You have already purchased a bachelorette gift, bridal shower gift, funded a bachelorette party as well as a dress and/or shoes, and sometimes even more. The Bride and Groom are so appreciative of all you have done to help make their wedding day special and should not expect anything more.
6. Bachelorette Gifts- Although the usual lingerie and naughty little gifts are always fun and encouraged it is becoming more and more popular to buy the bachelorette gifts that also appeal to her special quirks and interests. For example: An art teacher bride would get a lot of use out of a monogrammed art smock (just don't forget the body paint!!). A lawyer might enjoy a mallet signed by the bridal party (this could also serve as a "prop") or even a "legal" bachelorette weekend contract. A cosmetologist would love a monogrammed make up brush set or some other personalized beauty kit. I think you get the point. The thought will go a long way!
best drinking glasses
7. Be prompt in your responses regarding wedding affairs. Email is the easiest way to organize showers, parties, hair and make-up, etc. It is rude to not respond as you are slowing down the planning process which already stressful enough. Although the Maid of Honor will be the main contact, it is not ALL her responsibility so offer to help. You are a team; TEAM BRIDE!!
8. Hair and Make-up. The Bride will determine whether you will need to have your hair done professionally or not. Typically you are given the choice since so many people tend to know someone who can do it for free BUT if you don't get the option that is okay too. If you have a complaint about the cost then feel free to look up other salons that may be more in your budget but do not attempt to get out of this. Make-up is almost always optional. At least it always has been for the weddings I've been in but if not then the same advice as for hair applies to make-up. Getting ready together is part of the team bride bonding and is always a lot of fun and a great photo-op. Tip: If you get your hair or make up done and you DO NOT like it then you need to tell the person that is doing it that you would like it done differently. If not, you will complain about it all day and it will affect yours and most likely everyone else's mood. After all, you are probably paying good money for the service and should be happy with it. Just do it right away to avoid holding anybody up.
9. As we all know, the economy is in a horrible state and as a result many people have to cut down on their guest list. Do not be hurt if you are single and aren't invited with a guest. Embrace the fact that you will probably meet a lot of other single guests and can "cha-cha slide" with whomever you choose ;)
awesome beer mugs
10. As soon as the DJ starts playing music, make a B-line to the dance floor. Don't be afraid to get the guests hyped and ready to party. If you didn't know, this is also a very important duty. "Every party has a pooper......" don't let it be you. Get out there and shake what your Momma gave ya all night!!
ALSO....Include the Mother of the Bride on all events. Secretly this is HER big day too! Most likely she will decline the invitation to the Bachelorette party but if not then make sure you have an extra party hat for her!!
*These are just a few words of advice because these were topics that I wondered about at some point of the journey. Enjoy being a beautiful bridesmaid :)
5 wedding websites for grooms - Dallas Weddings
With young adults moving further from home than ever for college and jobs, many recently engaged couples are finding themselves planning a wedding far from the support of their family and friends.
Since moms and bridesmaids aren't as nearby to help, some modern-day grooms are just as involved in wedding planning as their brides. OK, a lot of grooms are still not excited about the planning at all, but being in the middle of it anyway, might want a little help on the essentials.
Luckily, there are websites with advice and information for both types of grooms.
The Plunge: Advice on all sorts of wedding issues...also good for girls to see a guy's perspective. Articles include... "Proposal Goes Slightly Awry: Girlfriend Falls Off Cliff", "I Got a Lap Dance and She's Pissed. Help"
https://myspace.com/rampantgimmick971/post/activity_profile_61238295_f1e4523790e24cdf977bce13888fa2b8/
The Man Registry: Has a lot of unique ideas for groomsman gifts and guy-oriented registry items
The Knot/Grooms: This section of the hugely popular wedding website contains advice on choosing a best man and a tuxedo, bachelor party ideas, and even photos of groom cakes and men's wedding bands.
The Groom Says: A blog by a newlywed that chronicles his life with his wife, a wedding photographer and actress, and wedding-related stuff for grooms to read about.
http://www.faceparty.com/member/blog.aspx?pid=9101883
Groom Sold Separately: This site isn't specifically for grooms, but is a useful, Dallas-based site for brides and grooms that shares stories of local weddings and wedding events that anyone planning a wedding will want to read.
What is your favorite wedding website? Leave a comment below...
https://twitter.com/Ndank Sento/status/598194807757008896
https://twitter.com/Ezri Burhanuddin/status/599874800409018368
"Like" this on Facebook
Follow me on Twitter
More Dallas wedding must reads...
Top Dallas Photo Locations
https://www.goodreads.com/user_status/show/66338944
Hidden Catering Costs
How to pick a wedding registry store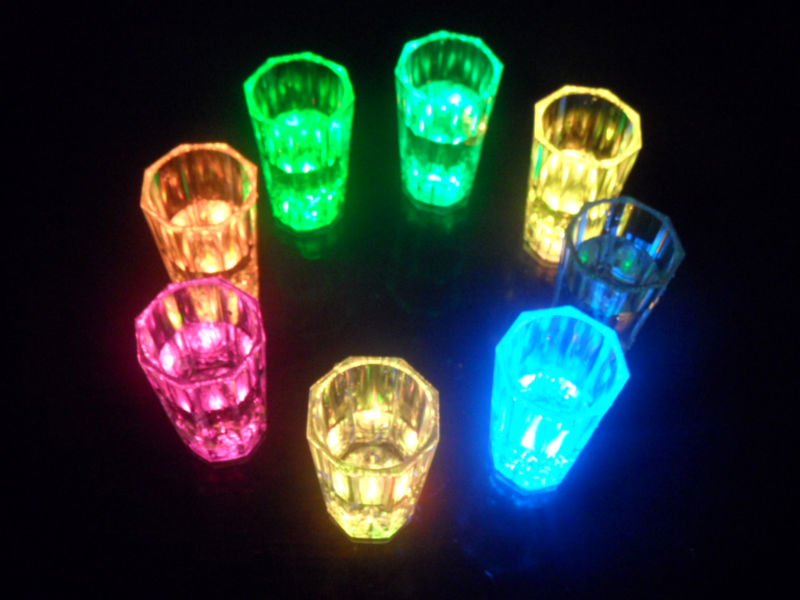 A Losing Battle - Photos Of The Day - Pictures
A Bangladeshi slum dweller throws water to control a fire at a shanty in the old city of Dhaka, Bangladesh, Thursday, Oct. 12, 2006. A raging fire destroyed about 100 small plastics-manufacturing factories in the Bangladeshi capital, a local fire official said. Hundreds of residents who live in shanties nearby were left homeless by the blaze, which also gutted the makeshift residences.
Credit: AP Photo/Zia Islam
Members of the peace group "Paddle For Peace" swim into sunset at Kuta beach to commemorate those killed in the 2002 night club bombings in Bali, Indonesia, Thursday, Oct. 12, 2006. Weeping mourners and foreign dignitaries gathered on the Indonesian island Thursday to mark the fourth anniversary of attacks on two night clubs that killed 202 people, almost half of them Australian tourists.
Credit: AP Photo/Firdia Lisanwati
A man and child pass through the former location of the Amish school in Nickel Mines, Pa., Thursday, Oct. 12, 2006. Workers with heavy equipment moved in before dawn Thursday and demolished the one-room Amish schoolhouse where five girls were shot to death and five others were injured on Oct. 2.
Credit: AP Photo/Matt Rourke
etched beer mugs
The foot of a competitor adds to the foot prints on the beam during a practice session for the Gymnastics World Championships in Aarhus, Denmark, Thursday Oct. 12, 2006. The World Championships officially open with a ceremony on Friday Oct. 13, 2006.
Credit: AP Photo/Matt Dunham
A female lion carries her cub in Hagenbeck's zoo in Hamburg, northern Germany, on Thursday, Oct. 12, 2006. The lion family at the private zoo has a total of five cubs, all about two months old. They were seen by the public in the outdoor enclosure for the first time Thursday.
Credit: AP Photo/Kai-Uwe Knoth
The Kremlin tower and a woman passing by are reflected in a puddle during rainy autumn weather in Moscow, Thursday, Oct. 12, 2006.
Credit: STR/AFP/Getty Images
An Israeli girl floats in a pool of tomatoes during a tomato festival in the southern Israeli village of Yevul, near the Egyptian border Thursday, Oct. 12, 2006. The two-day annual tomato festival takes place during the Jewish holiday of Sukkot.
Credit: AP Photo/Emilio Morenatti
Six-year-old Jan Maas wears a pair of special 3D glasses in front of a three dimensional photograph of the Hale crater on the planet Mars at the Planetarium in Bochum, Germany, Thursday, Oct. 12, 2006. The extraordinary pictures were taken with a high-resolution German camera during the Mars Express mission of the European Space Agency.
Credit: AP Photo/Martin Meissner
whisky tumblers
Pumpkins at the Hugh White Farm south of Battle Creek, Mich., are shown covered with snow from a storm that hit the Great Lakes region on Thursday, Oct. 12, 2006.
Credit: AP/Battle Creek Enquirer, K. Hare
martini glasses wholesale
hoegaarden glass
home essentials glassware
Afghans released from the U.S. prison at Guantanamo Bay listen to local authorities during a ceremony at the Reconciliation Commission in Kabul, Afghanistan, Thursday, Oct 12, 2006. Sixteen Afghans and one Iranian released after years in captivity at the U.S. prison in Cuba, arrived in Afghanistan on Thursday.
Credit: AP Photo/Rodrigo Abd
A female North Korean soldier stands guard at a military installation near the North Korean town of Sinuiju Thursday, Oct. 12, 2006. The United States on Thursday began pushing for a new U.N. resolution that adds a travel ban on North Korea, while South Korea said it detected no abnormal levels of radioactivity after the North's claimed nuclear test.
Credit: AP Photo/Greg Baker
Confetti falls from the top of the Basilica of Our Lady of Aparecida as thousands attend mass in Aparecida do Norte, about 110 miles northeast of Sao Paulo, Brazil, on Thursday, Oct. 12, 2006. Thousands of pilgrims flocked to the town to celebrate Nossa Senhora Aparecida, or Our Revealed Lady, patron saint of all Catholic Brazilians.
Credit: AP Photo/Victor R. Caivano
Targeted Internet Marketing
Having a business website basically means that one wants to make a profit on the Internet through their business. The simple answer on how to go about this, is by increasing the page views or the hits of your website. But as simple as it sounds, it is not that simple. There needs to be a targeted Internet marketing plan carried out, if there has to be any sort of success made of the venture. The following article will let you in on the ways in which to use this formula effectively.
SEO Internet Marketing
The targeted search engine marketing is crucial when it comes to making profits for your business. Most people will go through a search engine to find what they are looking for, thus targeting this form can make a lot of difference and help generate hits. SEO requires generating keywords and other such keyword phrases that are searched most on the net. Including these in your website material will definitely get a ranking.
Use them by distributing them through all the pages so that when the viewers try to find them, they will find them quite easily. Other than that, the most important thing that needs to be maintained is the quality and content. A search engine will rank a website quite high if they have the necessary keywords and phrases and it will thus make for profitable Internet marketing.
Segmented Email Marketing
This method helps carry forth targeted marketing as well as direct mail marketing. Keeping in touch with the people who visit your site is essential, and targeting them according to specific demographics is even more so. The way to go about email marketing is by making a list of
http://goo.gl/YZxNVl
all the people who visit your site. Then, separate the list into two groups-customers and subscribers. It is natural that people who are customers and have bought things from you before will need less convincing, while the subscribers need to be 'sold' the idea of any new prospect.
The customer group is the one that you need to target by sending them emails that speak directly to them and their needs. Make sure that you have specific information about the customers. The more direct it is, the better. Collect this information when they first visit the website by having them fill out information like their email address, name and whether they would be interested in purchasing things online. Also, do not forget to keep in touch with the customers, send invites and updates of products and make available special offers for subscribers so that they come into the customer league.
Advertising
Advertising is used as a direct means of bringing in the profits and is one of the main marketing tools that is made use of today. Advertising allows you to sell the space on your page to a related product, for example. In that way, you earn the profits. Advertising one's products on other websites is also important because it advertises your product and thereby increases traffic flow.
Online Affiliate Marketing
The Internet marketing affiliate program works on the same principle as advertising but in a slightly indirect way. In this, you simply make money by recommending other websites to the viewers. Once the viewers visit that page, they are taken care of by the company and the company pays you for generating customers for them. Becoming a part of an affiliate program is also profitable for your website, because for a small amount that you pay to the website (that generates your customers) you get high traffic.
Designing an easy-to-access website and then following these principles of targeted Internet marketing will allow your business to be a huge success.
http://www.buzzle.com/articles/targeted-internet-marketing.html
About
Fashion is in my blood. When I was a kid, my mom would drive me two hours through crazy LA traffic for photo shoots. I used to hang out with the stylists, try on clothes, get advice. It was a great way to grow up. Eventually, I started giving my friends fashion advice, and never looked back.
After 20 years as a stylist for photographers, I was ready to start a business that would let me evolve my own fashion and consulting style. More than anything, I wanted to share my passion for fashion, and watch as my clients discovered the transformative power of a knock-out look.
Today my clients are CEOs, celebrities, corporate and creative people -- men and women who want serious input on their clothing style, advice on what to wear to an event, or how to put together and pack the most versatile travel wardrobe. I also do styling for fashion shoots, including art direction, makeup, hair, clothing and accessorizing. I'll make you look great. I promise.